KFC GRILLED CHICKEN (UNFRIED)
Teaser website to promote curiosity around a new product launch. 
The free-chicken promotion created a sense of enthusiasm within online communities and enhanced KFC's online reputation. Over four million pieces of grilled chicken were given out on national "Unfry Day".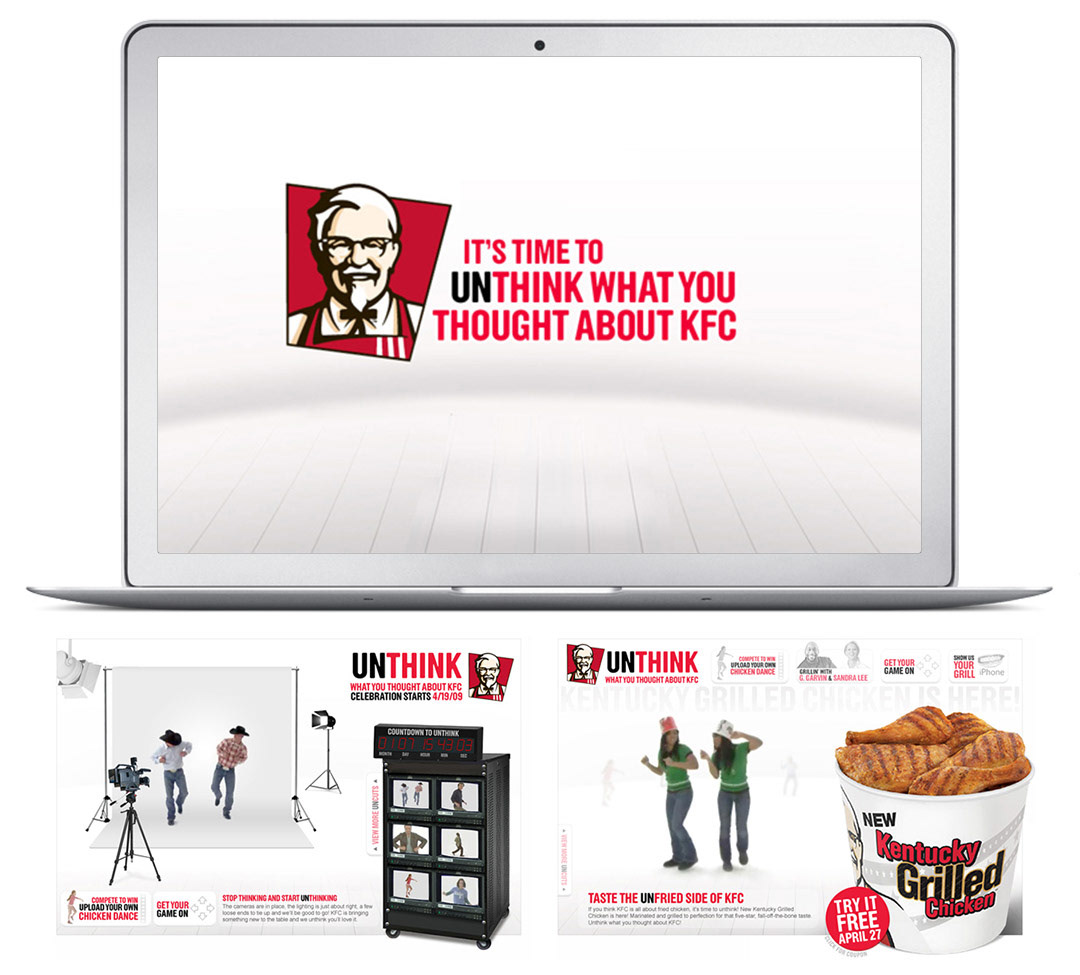 DOUBLE DOWN


Main stage animation/page takeover on corporate website to promote launch of new "Double Down" product.